Shortly after 12:00pm today, Monica was taken off life support. The hit and run driver has not yet been caught.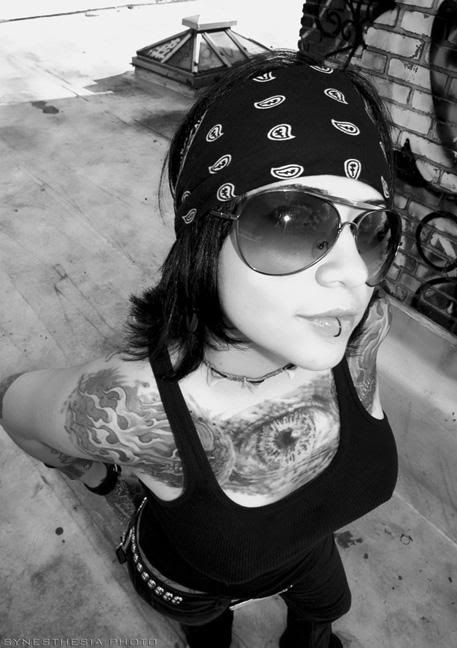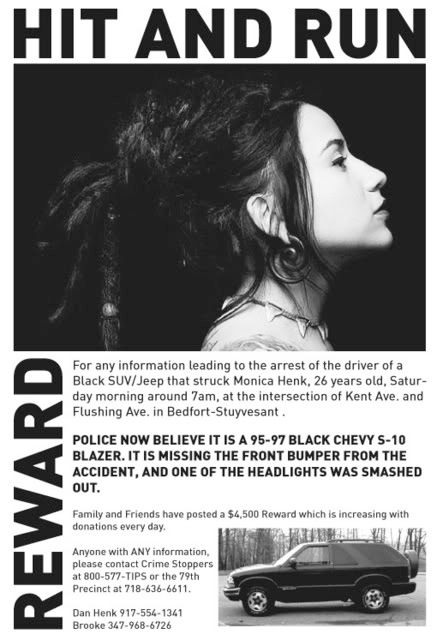 The police and NY Crimestoppers are seeking information on the driver of the SUV who has not been caught yet. The vehicle is believed to be a 95-97 Black Chevy S-10 Blazer missing the front bumper from the accident, and one of the headlights was smashed out. The accident occurred on the corner of Kent & Flushing Ave. in Brooklyn, New York at about 7am on Saturday, April 7th, 2007.

Crimestoppers is offereing $10,000 and the Henk family has raised $6,000 as well for information leading to the arrest of her killer. If you have information, please contact Dan Henk at (917) 554-1341 or call New York State Crimestoppers at (800) 577-TIPS. Further information will be posted to DanHenk.com.